Happy Old Year – Highlights of 2021
January 2022
In January, Judi Dench sent us a video to share with you all, featuring her pet parrot Sweetie (that's Dame Judi Dench – we were so excited!).
Dame Judi was inspired to share the clip by a BBC News story about our intergenerational zoom sessions, where children showed off their pets…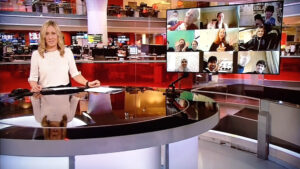 In 2021, we gave more than 3,000 young people the chance to volunteer virtually and make a difference to isolated older people who live alone, or in care. June, one of the older people we work with, told us what these Zoom connections have meant to her since she moved to her new care home…
We asked our young volunteers how they had benefited, and a whopping 91% said that Kissing it Better Zooms had positively changed their attitudes towards older people; 86% of volunteers surveyed said KiB Zooms had a positive impact on their mood and sense of self-value, and helped them to feel like part of a community.
We also connected with students in education: we taught our KiB Enrichment and Volunteering Programme in schools across the country during term time, and we even ran our first KiB Virtual Summer School. Here's what Elena said about her experience…
So here's to 2022. Let's make it a fantastic one!