Royal Recognition
June 2022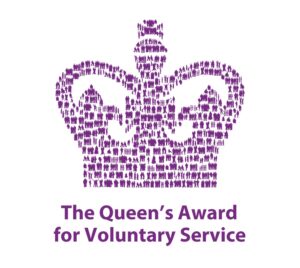 Across the country, our volunteers connect with older people and help them feel supported and cared for. This award recognises our programme in South Warwickshire, and the schools who work with us there.
"Even during the pandemic, children from local schools worked hard to ensure that older people felt remembered and cared for," says Caty Oates, our project director for Warwickshire. "The children produced artwork including handwritten cards, reminiscence photo books and soft toys with messages of support, as well as helping with fundraising."
Local schoolchildren also took part in art and poetry competitions, and shared their artistic endeavours with older people being cared for in Warwick and Leamington hospitals, and local care homes.
Schools taking part in the KiB South Warwickshire programme include:Woodloes Primary School, Newburgh Primary School, Warwick School, King's High School, Aylesford School, Myton School, Arnold Lodge, The Kingsley School and North Leamington School.
"We would like to thank the hundreds of young people across Warwick and Leamington who have tirelessly volunteered during the pandemic, to help us end the loneliness of old age by using their talents to spread kindness and thoughtfulness," says CEO, Jill Fraser.
As care homes re-open to visitors, KiB's young volunteers in Warwickshire are now organising real life projects. In July children from Myton School helped run a Jubilee party at Priors House Care Home, Leamington Spa, chatting to residents, and organising games.